ABOUT US
Integrity Heavy Repair ( IHR ) was and is the desire of Brendan "Tex" Nardi and Eric Montpetit who together have over 30 years experience as Truck & Coach, Automotive and Heavy Equipment Technicians.
Both of us had envisioned starting up our own repair shop within the Sault Ste Marie & surrounding area. We have finally been able to achieve our initial goal and set up shop just outside the Soo.
Our goal is to offer top quality service to our customers' rolling stock, deliver impeccable care to those units and to put our customers needs FIRST. Above all else we will deliver these with the upmost honesty & integrity we can deliver. Our individual upbringings lead us down remarkably similar thought processes when it comes to customer care and doing right by our clients. We strongly believe that a man's handshake is his word, honesty is the best policy and to walk everyday with integrity. We want to bring that back to our industry!


Eric Montpetit and Brendan Nardi
A little background on INTEGRITY HEAVY REPAIR's team:
Brendan Nardi
Brendan, or TEX if you wish, was raised on a cattle farm in behind Bruce Mines, ON in Dunn's Valley. Early on he knew that he wanted to twist wrenches for a living and set forth on that dream. He began working as an apprentice mechanic in Burlington Ontario in 1999 and since that time, has become a licensed 310T technician and was awarded 100% on his Certificate of Qualifications ( One of three in Canada that year ). He has worked for and managed a variety of truck and heavy equipment repair shops and dealerships along the way. He has amassed numerous certificates in the automobile, truck & coach and heavy equipment repair realm. Now, he has set his sights on creating a shop that EVERYONE can be proud of.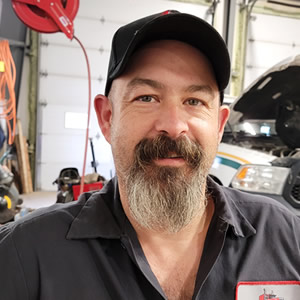 Eric Montpetit
Eric grew up in a similar environment, in the small town of Wharncliffe, ON. His love of anything mechanical and the very nature of the automotive sector called to him at an early age. Always wrenching, tearing apart, rebuilding and bringing life back into anything broken or worn out, he has always focused on perfection, cleanliness and determination to get the job done. He finally found his calling and began his Truck and Coach Apprenticeship in 2015. Being the very mechanically inclined individual that he is, along with a vast array of mechanical knowledge and coupled with a desire to succeed, he has excelled in this field greatly. Eric is a well-rounded technician with a variety of mechanical experience with an equaled drive to provide customer and personal satisfaction. A dream to have a shop, that is CUSTOMER driven and to provide a good legacy is what encompasses Eric.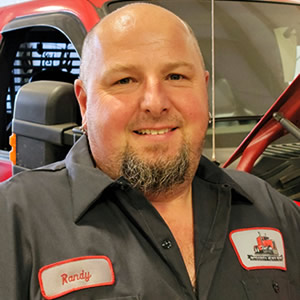 Randy Tichy
Randy comes to us with over 25 years of light to medium duty automotive experience. He has been fully licensed as An Automotive & Heavy Truck technician since 1996. Randy was fascinated by cars, motorcycles and pretty much everything mechanical from very young age. He followed that passion through school knowing what he wanted to do. At 17, he started his apprenticeship in Mississauga and remained at the same shop until receiving his Automotive Technician and Truck & Coach licenses in 1996. Shortly thereafter he decided to explore the world of heavy trucks and trailers. The pull to the automotive sector drew him back. The past 6 years, working in Guelph, Randy amassed a plethora of experience and knowledge by working on classics and hot rods. In July 2021, Randy and his family chose to sell their home in Burlington and move to the great white north and call Sault Ste Marie home. As a close & personal friend of Integrity's ownership duo for the past 20+ years, we welcome him with open arms. He is a great addition to our FAMILY.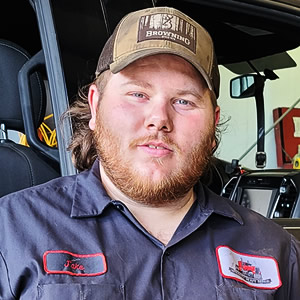 Jake Parsons
Jake Parsons, is our resident apprentice here at the shop. The Truck and Coach realm came natural to him, as he is a third generation member of the Parsons clan to join the repair technician spectrum. Jakes grandfather had his very own Heavy Equipment repair shop in the Soo, and his father Glen also is a Journeyman. Jake graduated in 2014 from St Mary's College and enjoyed his high school years, learning and absorbing as much as he could. In 2019, Jake started his own journey working as and apprentice and we couldn't be happier to have such a jovial young man, learning this trade. Jacob has the same outlook, care and respect towards our customer base as we do. He is a great addition to Integrity Heavy Repair, and honours our company name.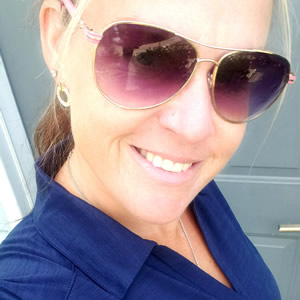 Alison Paterson
Alison Paterson is our office administrator. She grew up in Bruce Mines and went to high school with
both Eric and Brendan. All through high school she took automotive because becoming a mechanic one
day was her dream for years. She had always told her parents she was going to own her own shop one
day and only work on rebuilds and customizing vehicles from the 1930's to 1970's and it would be called
Al's Garage. She always got a big kick out of what peoples faces would be when they would realize a girl
owned and ran the shop.
Closer to the end of high school the pull towards becoming a Veterinarian Technician was that much
greater and that was her chosen path. Alison went on to attend school in Brampton, Ontario and ended
up staying in the greater Toronto area until the death of her father in 2008 brought her back. After the
loss of her father the pull to being back at home for her mother was more then she could bare so she
moved back to Sault Ste Marie.
Alison is a proud single mother of her son Wyatt, and she lives each day to the fullest and provides for
him the best way she can. With her take on life and beliefs she strives to show him all that this world has
to offer and how strong an individual can be with determination and will to succeed.
In her off time, you can find Alison enjoying mother nature and all it has to offer whether it be kayaking,
paddle boarding, 4 wheeling, fishing, hiking, camping etc. If its outdoors and anytime of year, exploring
comes second nature to this girl.